Thanks for Attending Daytona 2013!!
Sponsor Ad

Conference Institutes 
 

Pre-conference begins Friday 8am at The Shores Resort & Spa with our popular four hour long Institutes. These in depth presentations offer the OT/OTA practitioner a chance for advanced training.
Fieldwork Educator's Certification Workshop (7 hours)
This workshop addresses roles of the Fieldwork Educator, supervising fieldwork students, and coordinating on goal achievement with the Academic Fieldwork Coordinator. Leads to a certification in at end of workshop.
      2. Low Vision and Fall Prevention (4 hours)
This workshop will provide an overview of anatomy and physiology of the visual system, fall risk factors, and intervention strategies. A practice lab is included.
       3. Implementing a Matter of Balance Program: Becoming a Coach (4 hours):
 This institute will introduce the criteria, training and expectations necessary to become a Matter of Balance-Fall prevention program coach who will facilitate the implementation of this evidence-based program in the community.
        4.  Sensory Processing (4 hours)
 This workshop will explore the ways in which occupational therapists can broaden the traditional model of intervention to provide wellness for all children using a sensory perspective.  It will include an overview of sensory processing, brain science related to sensory strategies, neurobiological considerations that impact outcomes, ways to facilitate effective collaboration between parents, teachers, therapists and other healthcare workers, as well as a discussion of why sensory processing issues seem to be on the rise.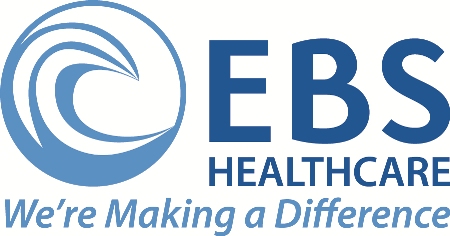 Friday Event Highlights

Friday lunch is followed by conference opening ceremony and our keynote speaker, Ginny Stoffel, new AOTA President. Ginny will discuss "Surfing as the 'Just Right' Leadership Challenge". How cool is that? The remainder of Friday includes afternoon educational sessions, a three hour unopposed Exhibitor Hall/FOTA President's Reception and we end with the ever popular FLOTEC student mixer/reception (think chocolate fountain).   VIEW SCHEDULE                                  

Saturday Highlights

  
Saturday schedule starts bright and early again at 8am at Daytona State College and includes morning and afternoon educational sessions, lunch for all registrants and the FOTA membership meeting and award ceremony. Conference ends Saturday at 4:30pm. There are a possible 12.5 CEUs available during conference and if you attend an Institute, the total jumps to 16.5. VIEW SCHEDULE

 

Continuing Education

         Sessions

Offerings:    click to view

Sessions to include Florida mandatory courses for licensure: Florida Laws and Rules, Prevemtion of Meddical Errors. Again, there are a possible 12.5 CEUs available during conference and if you attend an Institute, the total jumps to 16.5. Not bad for 2 days of your educational surfing time!!
(back to conference links)
---
Our Exhibitor Hall this year will be held on Friday evening 5-8pm at The Shores Resort & Spa. We expect exhibitors will appreciate this one solid three hour block of time unopposed by any continuing education sessions and will welcome the opportunity be to showcase their products and/or services relevant to occupational therapy.      
CONTACT ME
Please let me know if you have any specific conference related questions or want to get your name at the top of the conference volunteer list. I look forward to another great FOTA year and conference in 2013! 
CONFERENCE 2013:
Debora Oliveira, Ph.D., OTR/L
FOTA VP and Education Chair
Amazon searches starting from www.flota.org benefit FOTA!
FOTA - P.O. Box 1459- Englewood, FL 34295

If you have any feedback or problems with this web site, please contact the
FOTA Webmaster. Thank you!