OT Licensure Procedure Will Change in 2015: Be Prepared
As Florida's OT community prepares for another licensure renewal season, the FOTA is providing information and resources on changes in the renewal process that all practitioners must be aware of as they prepare for this renewal cycle in 2013 and planning properly for future renewal in 2015.
FOTA does not does not manage anything to do with OT Licenses in Florida. However we do monitor legislation and rules pertaining to licensure and serve as a resource to support, develop, and represent the profession for the advancement of the practice and better serve the consumer.
see a New Approach to Licensure Renewal
Please See the Resources below: Click on Links and Images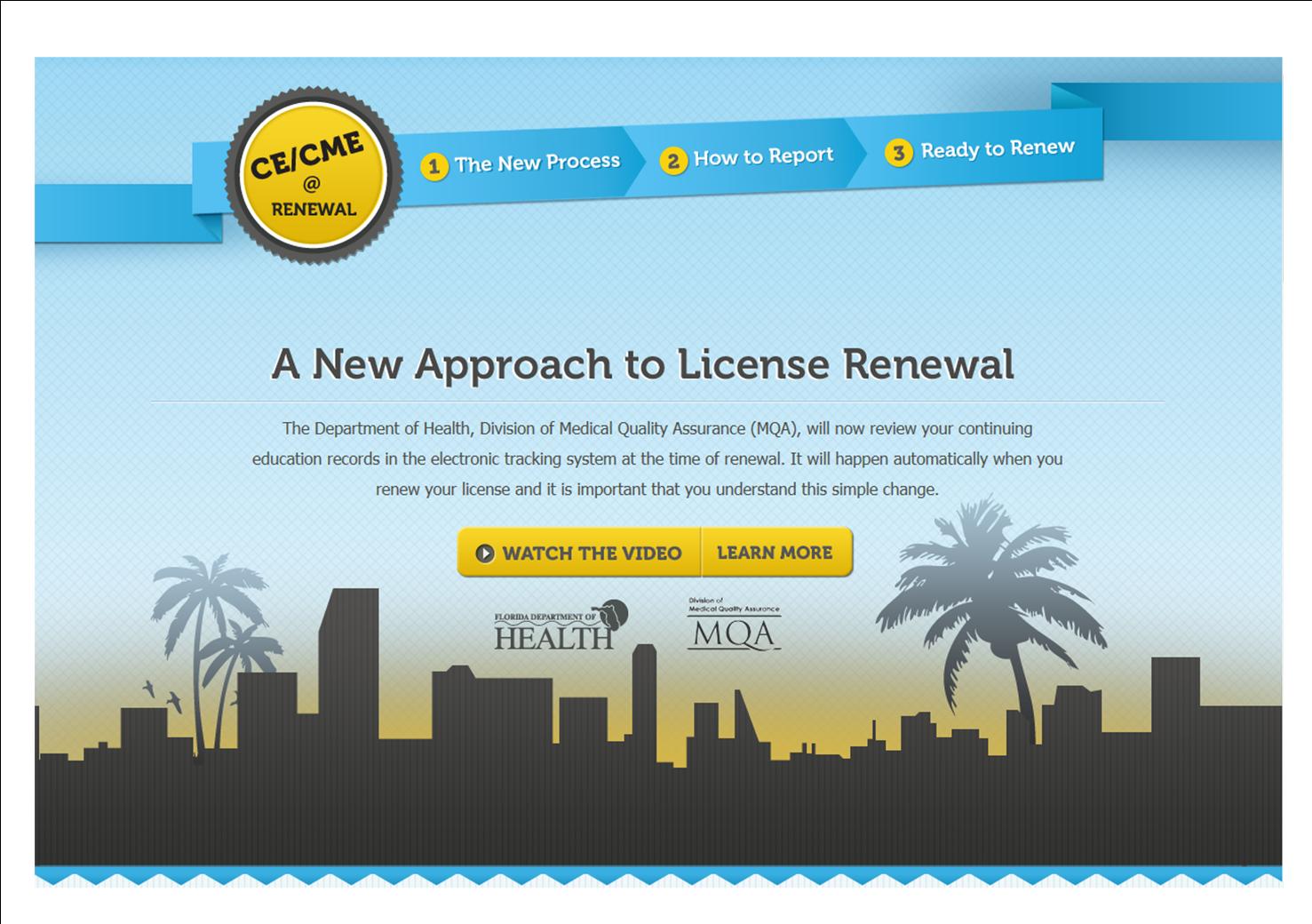 OT License Renewal Frequently Ask Questions Update 2012-13
Occupational Therapy FL State Resources
Florida Occupational Therapy Statutes and Laws
Notice of Changes to Florida OT Rules

We'd Like to here from you: FOTA's Leadership
Florida OT Practitioner Licensure
FAQ
FOTA does not manage anything to do with OT Licenses in Florida.
If you are wanting to obtain a license to practice OT in Florida 
When you arrive at the Florida Department of Health website
 click on "Applicant Information" to learn more.
For all other licensure questions
to go to the Florida Department of Health's FAQ for OT Licenses
For questions about OTA Supervision
Click Here for info on Florida Law