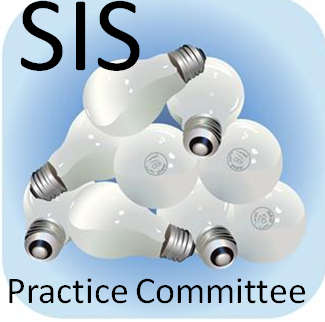 SIS Chair Roles and Responsibilities
Be an active FOTA member
Be a member of AOTA and the AOTA SIS that you are representing
Collaborate with the Practice Coordinator prior to a scheduled Executive Board Meeting. SIS Chairs are en-couraged to attend the EB meetings.
Initiate and post on listserv discus-sions information of interest and im-portance to SIS members
Respond to SIS member's questions/ inquiries by answering e-mails and referring to EB members in a timely fashion
 Annually submit an article for the FOCUS concerning issues pertinent to your SIS area
Attend the annual FOTA Conference meeting
Facilitate SIS roundtable sessions at the annual FOTA conference
  Ric Carrasco
Ricardo C. Carrasco, PhD. OTR/L, FAOTA is Chair and Professor of the entry level hybrid Doctor of Occupational Therapy program at Nova Southeastern University, Tampa.
 For more information contact me at 813-574-5429 or e-mail at rc1265@nova.edu.
---
 During the Fall Conference at the University of St. Augustine, I accepted the invitation from the FOTA Board to serve as Coordinator of the Practice Standing Committee. Our Standard Operating Procedures, (last reviewed October 2005) describes my role to, ―coordinate the communication and act as liaison between the Board, the SIS sections, and other commit-tees as assigned." I accepted the challenge, knowing that I can rely on membership to step up to create a dynamic and productive group of Special Interest (SIS) Section Chairs who in turn can mobilize member participation.
 The first item in my duties and responsibilities is to appoint SIS Committee Chairs. Right now, we have 13 special interest sections (in alpha order): Developmental Disabilities, Education, Fieldwork Education, Gerontology, Health Promotion and Wellness, Mental Health, Physical Dysfunction, School Systems, Sensory Integration, Technology, Admini-stration and Management, and Work Programs. I hope to see a Standing Committee comprised of a positive, motivated, dedi-cated mix of practitioners and educators who can create a distinct presence and voice in the FOTA.
SIS CHAIRS ANNOUNCED!
See Chart Below.....
 The last report from the Practice Standing Committee called membership to step up to the plate and serve as Special Interest Section (SIS) Committee Chairs. I am pleased to report that all positions are filled, and we will conduct our first teleconference on March 20 to revisit our volunteer job responsibilities, and to brainstorm our main contribution to the FOTA annual conference, namely the SIS roundtables. We wel-come members to join our discussions, so please send me an e-mail or call if you wish to attend.
Historically, AOTA and FOTA roundtables have been viable media for informal, grassroots discussion about practice issues. We hope as a team to either host these presentations ourselves, or to assist someone to do so.
For information about your SIS Chair and to find out the latest, contact your Chair. Information is on the FOTA website. For more information about how you can be of help, or if you simply want to learn more about the Practice Standing Committee, please con-tact me at 813-574-5429 or e-mail at rc1265@nova.edu